Mild Steel (MS)
A strong base material, relying on its protective finish to provide corrosion resistance. Generally used on internal applications rather than externally.
Stainless Steel 304 (SS304)
Our most widely specified grade of Stainless Steel, suitable for both internal and external applications. Stainless steel hinges are recommended for all potentially corrosive or weather exposed installations.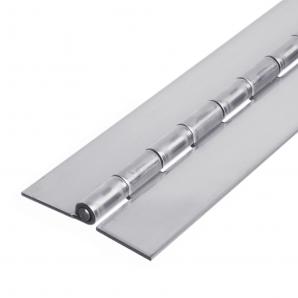 Aluminium (AL)
Supplied with a stainless steel pin as standard.The versatility of aluminium makes it the most widely used metal after steel it is light Weight with good corrosion resistance.